FAREWELL TO
Water Damage & Expensive Service Calls
Easy & Reliable Product for Unclogging A/C Drain/Condensate Lines.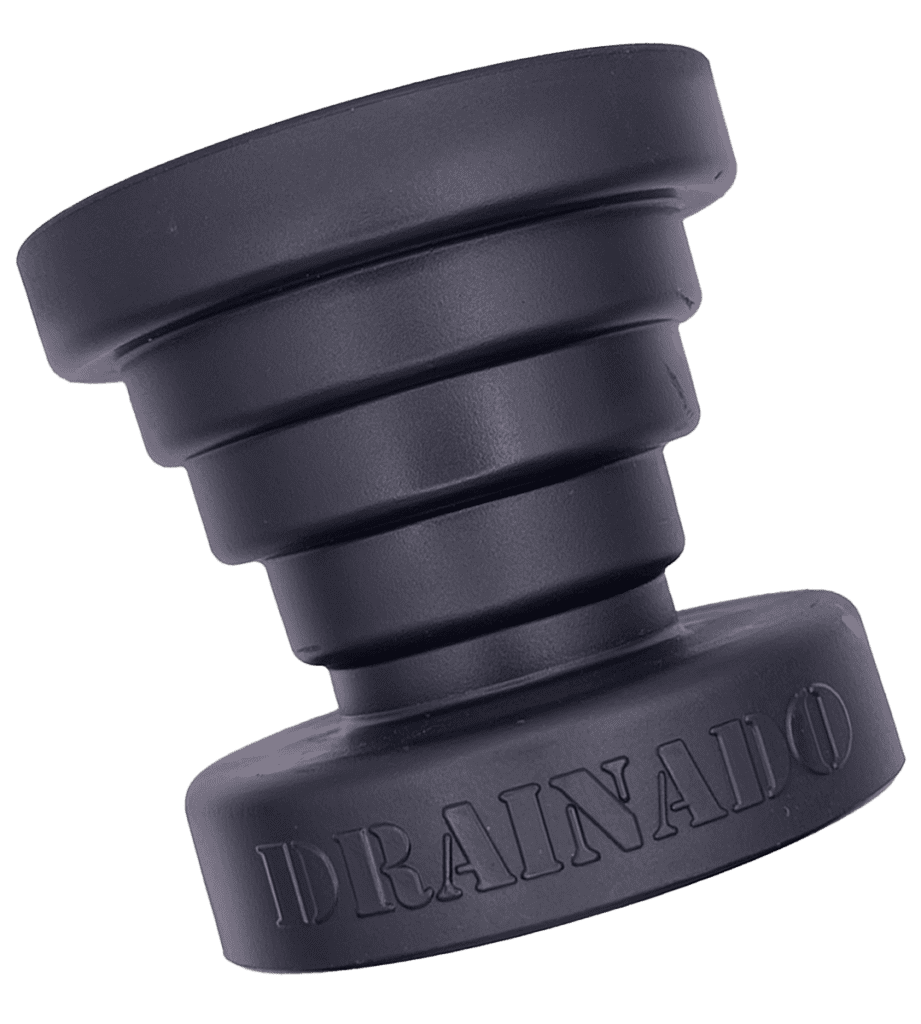 Drainado is an adapter engineered to make connections from 3 vacuum hose sizes to 5 PVC pipe sizes. There are 15 configurations packed into this one adapter! These sizes are the most common in our market today. Drainado makes condensate line unclogging convenient and affordable. Unclog sinks, plumbing systems, drainage, and more with our product utilizing suction or pressure. Shop today.
Drain/Condensate Line
Unclogging Made Easy
Let's eliminate the hassle out of your tool bag. No need to carry 15-20 different tools when you can have 1.
Drainado unclogs A/C drain lines with this 15-in-1 Vacuum Hose to PVC Pipe Adapter.
It's easy...Hook it up, let go, and turn on the vacuum.

Our product is designed to save you time and money by unclogging your condensate line and avoiding a service call! No need to use your hands to create a seal between your vacuum hose and PVC pipe. No more reducers, duct tape, or makeshift tools.
Compatible
Vacuum Hose Sizes
Please note the vacuum hose sizes that work with Drainado:
Disclaimer: Drainado is NOT designed for permanent attachment in any way using glue, metal clamps, or tie wraps. It simply slides over the vacuum hose end and pvc pipe to secure the connection temporarily while in use.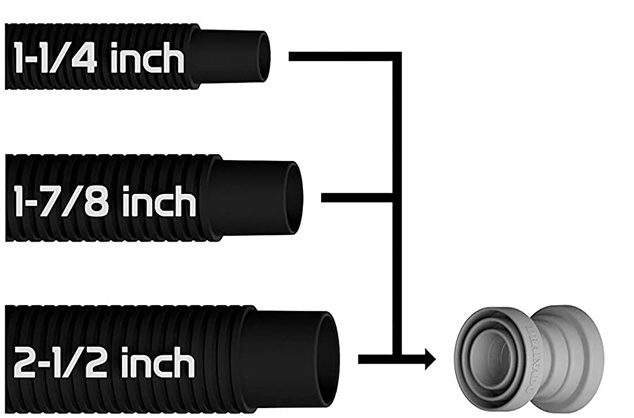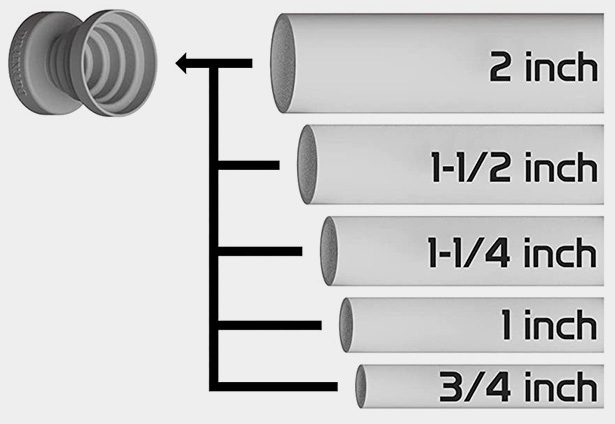 Compatible
PVC Pipe Sizes
Also, please note the outer diameters of each common PVC pipe size with a ruler/tape measure to check what you have, in case their sizes are not visible on the pipe. 
Please DO NOT use the Drainado with regular household vacuums. Only use wet/dry vacuums.
We Offer Custom Prototyping Services
Have an idea? Submit it below, and we will get back to you directly.